All products are manufactured to our customers requirements in order to meet their expectations and provide the highest standards. Trademark "Dziedzice" is a combination of tradition and modernity. A hundred-year tradition, experienced and highly competent personnel together with modern engineering and up-to-date technologies guarantee products of the highest quality.
In our company, we focus on modernity, innovation and professionalism. Our clients' trust is proof that it is worthwhile to work with us. The wide selection of products that we sell on the domestic market and export to many countries mean that customers all over the world appreciate our commitment and knowledge. We are proud of what we do.
Organizational information
Name
Walcownia Metali "Dziedzice" S.A.
Address
43-502 Czechowice-Dziedzice, ul. Kaniowska 3
Production
Production of non ferrous metals products
Registered
Distric Court for Katowice-Wschód, 7th Economic Department KRS no 0000084770
Capital stock
47 750 844 zł
Capital in paid
47 750 844 zł
Date of registration
30.01.2002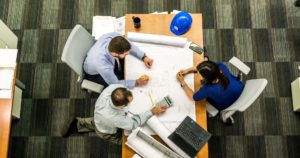 President of the Board, General Manager
Mariusz Mańdok
Proxies
Proxy
Jolanta Świerkot
Proxy
Izabela Szetlak
Supervisory Board
Member Chairmen
Małgorzata Iwanejko
Member
Marek Misiakiewicz
Discover the history of Walcownia Metali DZIEDZICE S.A.